knuxfan4ever
Fondatrice ♥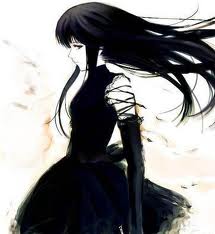 Offline



Joined: 05 Dec 2010
Posts: 67


Localisation: dans ma salle de torture :3

Personnalités:
Posted: Sat 22 Jan - 17:08 (2011)

 

   Post subject: japanese meal

---

Chicken and Vegetable Fried Japanese

Makes 4 servings.

Ingredients:
-1 / 4 cup of sake;
-3 Tablespoons mirin (rice wine);
-2 Tablespoons soy sauce;
-2 Teaspoons fish sauce;
-2 Teaspoons of sugar;
-2 Chicken breasts boneless skinless;
-2 Teaspoons sesame oil;
-1 / 4 teaspoon black pepper or Sansho;
-2 Tablespoons of canola oil;
-1 Small onion, thinly sliced;
-1 Tablespoon fresh ginger, julienned;
-2 Carrots into julienne strips;
-1 Pinch of salt;
-3 Cups julienned Chinese cabbage;
-1 / 2 green or red pepper julienne;
-3 Cups of bean sprouts;
-1 Teaspoon of cornstarch.

Preparation:

-In a saucepan, boil the sake and mirin 1 minute. And stir, add soy sauce, fish sauce and sugar and simmer over medium heat about 6 minutes or until mixture is reduced by half.

-Separate nets breasts. Hold the knife parallel to cutting board and slice the breast into two flat pieces. Cut them into strips, against the grain. Mix with sesame oil and sansho.

-Heat the canola oil in wok (pan made expressly to sauté vegetables, etc.. Please do not use a pan to replace normal, then you might damage it) on medium high heat, add onion, ginger, carrots and salt, and make jump 3 to 4 minutes, until onion is softened. Add chicken and let it fry until no longer pink on the surface. Increase heat to high, add cabbage and peppers. Make them jump from 2 to 3 minutes, or until cabbage is dropped and the peppers still slightly crunchy. Add the bean sprouts and stir-fry. While stirring, add the mixture of sake. Mix cornstarch with 2 teaspoons water, add to sauce, stirring until it is thickened.
Transfer all in a serving dish and serve immediately.


Obéissez-moi, monstruosités terriennes !